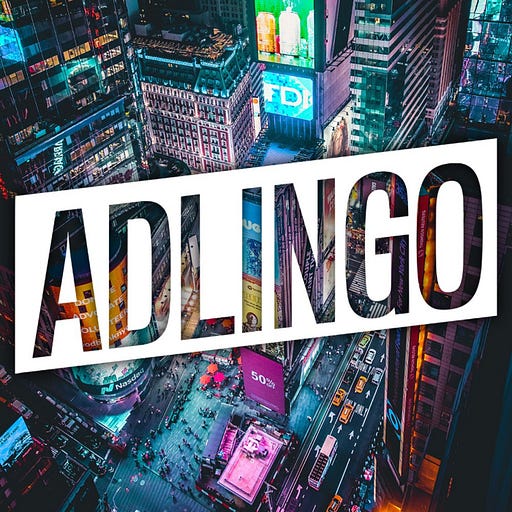 Jan 11 • 8M
Return to the Nevada Desert #CES2023
<p>AdLingo aims to explain both the complex and silly issues in the digital advertising industry. We believe that companies of all sizes are leaving a massive opportunity on the table by not taking full control of their marketing strategies, activations, and budgets and simply outsourcing it to third parties. Too many brands are using a marketing model designed 20 years ago and wonder why their returns are falling off a cliff.</p><br><p>Becoming a digital-first brand is not a line item on a P&amp;L. It requires a ground-up overhaul of the marketing department that tosses out the existing playbook.</p><br><p>Sound interesting? Subscribe and see what we mean. It is free.</p>
It was my first CES since 2019, and I was excited to be back. When planning my triumphant return to Las Vegas' largest trade show, I did not know if it would still "be a thing" for the media business, but I registered anyway!
Attendance beat expectations with 115,000 attendees. (The original prediction was closer to 100,000.) That's down from 185,000 in 2019 when I last attended. It was delightful! Still busy and exciting, but not a complete mob scene.
Advertising Biz + CES
For well over a decade, CES has been widely attended by the advertising and marketing industry. Like every "cool-kid event" from Sundance to Cannes, the ad mafia finds a reason to show up!
CES occurs early each January, which provides a great way to kick off a new year.
This year's most prominent theme was biddable advanced television (i.e. CTV, OTT, addressable, programmatic, etc.)
There were so many ATV events, sessions, panels, and happy hours on the topic that it would be impossible to attend them all.
#Measurement was the week's buzzword despite being discussed in only the fluffiest of terms.
---
Hosted on Acast. See acast.com/privacy for more information.