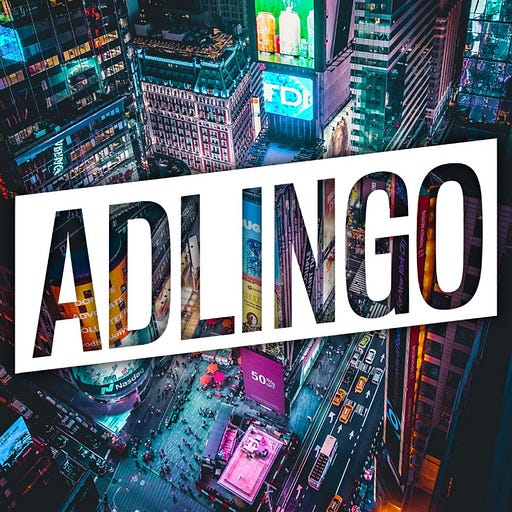 Oct 5, 2022 • 7M
CTV: $20B Faith-based marketplace
<p>AdLingo aims to explain both the complex and silly issues in the digital advertising industry. We believe that companies of all sizes are leaving a massive opportunity on the table by not taking full control of their marketing strategies, activations, and budgets and simply outsourcing it to third parties. Too many brands are using a marketing model designed 20 years ago and wonder why their returns are falling off a cliff.</p><br><p>Becoming a digital-first brand is not a line item on a P&amp;L. It requires a ground-up overhaul of the marketing department that tosses out the existing playbook.</p><br><p>Sound interesting? Subscribe and see what we mean. It is free.</p>
Perhaps never have we seen an advertising marketplace spring up with so little measurability. Yet there is a line of brands down the block desperate to spend.
At the top, I firmly believe that 100% of television advertising will be addressable and delivered to viewers via internet pipes within ten years. There is zero chance that the current linear business model survives into the next decade.
READ ARTICLE & NEWSLETTER: https://www.adlingo.org/p/ctv-20b-faith-based-marketplace
However.
Today, it is a mess.
Measurement of campaign delivery and performance, in line with modern internet protocol-based activation systems, simply does not exist. Yet.
Our industry faces a confluence of challenges, including technology interoperability and poor [non-existent] incentives to change.
---
Hosted on Acast. See acast.com/privacy for more information.